JTAlert 2.16.4 Download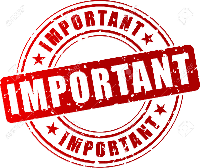 Important: HRD 6.7.0.269 FT4 decodes & logging issues.
Users of the new HRD 6.7.0.269 who have updated their log using the HRD instructions to fix their FT4 QSOs (making the MODE=MFSK, SUBMODE=FT4) will need to update JTAlert to 2.16.4 or later.

Earlier JTAlert versions will NOT work correctly with this new version of HRD when decoding and logging FT4 (FT8 is unaffected). Please refer to this support forum post on the JTAlert setting changes needed to work correctly with HRD 6.7.0.269.


Important: Win10 users with JTAlert titlebar problems
A number of Windows 10 users have experienced missing or misplaced menus and Band Activity display from the JTAlert titlebar or non-responsive minimize and close buttons. An alternate layout build of JTAlert is available to workaround this defect, that at this time has been unreproducible in testing. The "Alt Layout (AL)" build of JTAlert uses a conventional placement of the menus below the titlebar.

Switching to the "Alt Layout (AL)" build is handled by executing the appropriate JTAlert shortcut created by the installer.
JTAlert 2.16.4 [Software License] [Release Notes]
JTAlert v2.16.4 : Download

(size: 12.57 MB)





===========================================================================
 Online virus/malware scanner results can be viewed using the link below.

  www.virustotal.com : Results

  Size:    12.57 MB (13183817 bytes)            
  SHA-256: 3a24c02c35560cc247403d27b25ad05e534d37f29a9a69b752520c2b85cfe909 
===========================================================================


Release Notes : View


Build Types :

Traditional build.


Alt Layout (AL) build.




Old Versions


2.13.10 Last version to support JT65-HF, HB9HQX and MixW


2.11.5 Last version to support Windows XP and Vista
Problem solving
If you experience problems or have questions post a message to the HamApps support group.
Please start a new message with a subject line that reflects the question or problem.